On the first morning in September I woke up early to check for an update on one of our supporters, 14 year old Erin Griffin, who had been fighting a courageous battle against an aggressive brain tumour, and had taken a turn for the worse.
At exactly that moment my heart stopped as I received a text message from her mum telling me that she had died in the early hours of the morning.
It was the first day of Childhood Cancer Awareness Month
A year ago I didn't know much about brain cancer. I was one of the 9 in 10 people who have no idea that it kills more children than any other disease in Australia. But then why would I? Unless you've been affected – or know someone who has – brain cancer is not much talked about. As one of our supporters put it before her 9-year-old daughter Claire Ollier died in April: "I used to worry about things for my children like stranger danger, motor vehicle accidents…Brain cancer was not even on the agenda."
I started working for Cure Brain Cancer Foundation in September 2013, inspired by the idea of working for an evolving and dynamic charity that is doing things differently. But it's the people I've met and the stories I've heard that are the real inspiration.
Just as an FYI, you should know that this post is sponsored by Cure Brain Cancer Foundation. But all opinions expressed by the author are 100 per cent authentic and written in their own words.
The brain cancer community is a passionate group of people, united across borders by their determination to find a cure. Indeed, the tireless work of children like Erin to raise awareness and funding for research provided the inspiration for our recent awareness campaign: "don't let children fight brain cancer alone".
I've learned a lot about brain cancer in the last year. Insidious is a word I hear a lot. I very quickly saw just how insidious a disease it is. A month into my new role we were busy putting together our Christmas appeal and were due to interview 15-year-old Gus Larkin, who had been fighting brain cancer. I never met Gus, but I felt like I had got to know him a bit from watching our video footage of him. He seemed like a real character – full of life and fun.
On the day of filming we had to postpone as Gus had been very unwell. Then, we received the horrible news that Gus had died that morning. It seems a terrible irony that he died on the very day he was going to help raise awareness and research funding, for a cure which never came in time. Just like Erin, who lost her battle minutes into Childhood Cancer Awareness Month.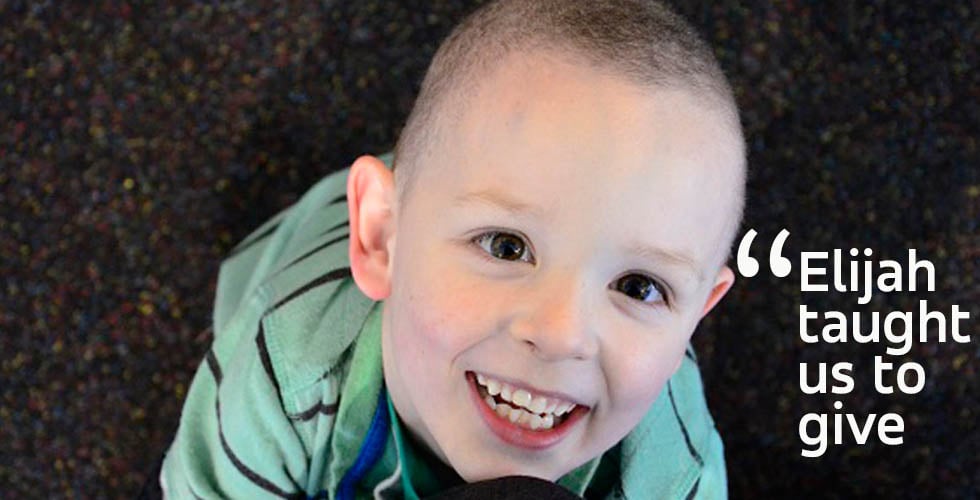 Some months later I signed up for City2Surf and I thought about Gus often during my training runs. I thought about Katie Vullo, whose husband James died in November and never got to meet his daughter, born two months later.
I thought about Jacob Walker, who is running the New York Marathon after being diagnosed and says, "A positive mindset is KING." I thought of 6-year-old Elijah Geddes, who had died suddenly just weeks before from an undiagnosed brain tumour. And on the day of the run I thought about  Tania Champion who couldn't run because of recent surgery but – undeterred by this – she completed the course in a wheelchair, with the help of some friends.
These stories certainly provided the inspiration to get up Heartbreak Hill during my City2Surf run. And waiting at the finish line were two more inspiring faces – our Ambassador Marcella Zemanek and my colleague Barrie Littlefield. Marcella has been passionate about finding a cure since the death of her husband Stan. Barrie started working for Cure Brain Cancer after his daughter  Eloise died aged 10. He says Eloise was so courageous that she threw down the gauntlet for him to do something.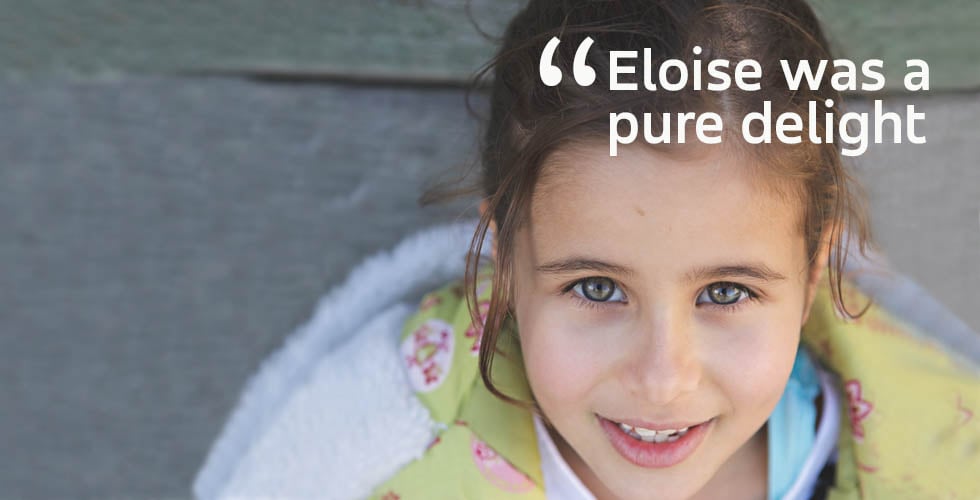 There is another word I hear a lot in this job and that's hope. One of our supporters Ross Carless says, "without hope, you have nothing." There are inspiring survivor stories which provide this hope, like Sarah Mamalai who has beaten the odds and says she is better now because she's, "just so grateful for everything."
Naomi Cook's daughter Hana is surviving and she reminds me why this is such an important cause when she says, "there is so much beauty in seeing another day rise with her, still with us, in our lives, and so much gratitude."
And of course, there are the researchers. The work they are doing is complex, brilliant and fascinating. UNSW student Beth Abbey, diagnosed at 19, says when she walks past the Lowy Cancer Research Centre now, "it means so much more to me because I feel, smell and see hope. Hope leading to a cure." The researchers are on the brink of making treatment breakthroughs and are confident that they will succeed; that confidence inspires hope.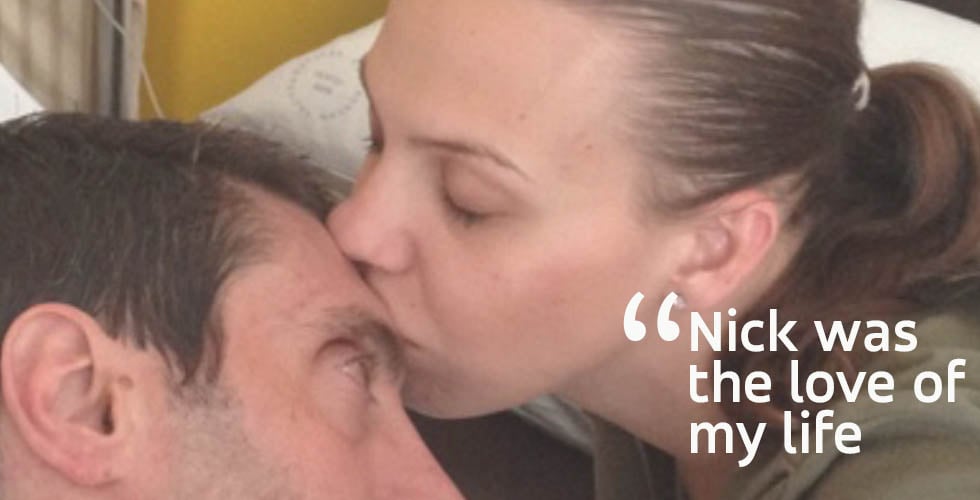 Courage is something that strikes me about all the stories I hear. The courage to fight, to challenge, to share and to support. And the courage to join the fight to cure brain cancer, even though for some – like Erin – it will come too late. It's for future generations; a completely selfless act.
Sonia Iannello, whose husband Nick died at the age of just 30, summed it up when she told me, "there will be a day when I meet a young woman – just like me – and she will tell me her husband's been diagnosed with brain cancer. And as I cringe on the inside she'll look at me and smile and say, 'it's OK, it's curable' and that is truly the future I dream of." I was overwhelmed by her generosity of spirit despite her personal tragedy and we both shared a few tears.
We have courage at Cure Brain Cancer too: the courage of our convictions. Brain cancer kills more children than any other disease in Australia. It kills more people under 40 than any other cancer. Only 2 in 10 people will survive for 5 years and that has been the case for 30 years. Yet it receives only 3% of NHMRC funding. This is not acceptable.
I think Erin Griffin put it best last year when she said:"It's not fair that parents are losing their children, It's not fair that kids are losing their brothers and sisters.  And it makes me sick, that if someone did something about this ten years ago, all the kids would be alive today."
"It's not fair that parents are losing their children, It's not fair that kids are losing their brothers and sisters. And it makes me sick, that if someone did something about this ten years ago, all the kids would be alive today."
It's not fair. We need to invest seriously in research and we need to do it now. And together, we are going to make it happen. Research will find new treatments – all it needs is funding. You can join the fight by taking part in Walk4BrainCancer this November; sign up for a walk in your area or set up your own group or solo walk and join hundreds of people all over Australia getting to their feet for brain cancer.
If you're searching for inspiration perhaps, like me, you'll find it here